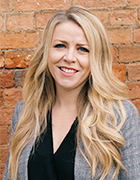 Nina Sharpe
Adult Care Director
Level 7 Leadership and Management Level 5 Diploma Health and Social Care B.Sc. Hons. Social and Cultural Studies
Nina has been part of the community support sector for 14 years and was welcomed into the SENAD Group in 2014. She leads on service quality and development of the Group's community support and residential transition services. Following graduation Nina started her career as a support worker and has progressed her way through the management roles to her current role, giving her a thorough and workable understanding of the needs of service users, their families and staff. Nina is an innovative and creative leader with considerable experience in driving organisational improvement and change to facilitate long term plans and strategies. Qualified to Level 7 Leadership and Management, Nina is experienced in collaboration and partnership working, change management and people development.
Laura Ward
Service Delivery Manager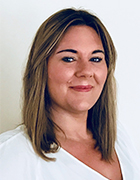 Amy Delahay
Business Development Manager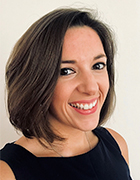 Anna Goscombe
East Midlands Area Manager
Diploma L7 Leadership and Management Diploma
L5 Health and Social Care Diploma L3 Coaching and Mentoring
MA Art Psychotherapy
BA Creative Expressive Therapies
Anna began her journey in the sector as a support worker and she now leads SENAD Community's East Midlands based service. She is passionate about the service delivery of person centred care and those who deliver it and can demonstrate skills in regulatory compliance, operations management, coaching and mentoring, and change management. Her training and practice background has strengthened her skills and passion for delivering authentic care in the community. Anna specialises in working with people with Brain Injury and Trauma.
David Reynolds
West Midlands Area Manager
L5 Health and Social Care Diploma
L3 Award in Education and Training
L2 EDI Dementia Care
BA English and History
David has worked in different support roles since leaving university. David has a background in residential support and he began his career with the SENAD Group as a support worker, dedicated to ensuring people receive person centred care in their community. David has worked extensively with the SENAD Community team over the last five years to support people with various backgrounds and challenges, to build the life they want for themselves. He is passionate about being part of a support team that is person centred and of the very highest quality. He has been a trainer with the group for two years, mentoring and supporting others. He is now developing his role and building the outstanding service.