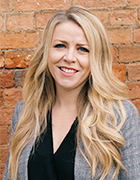 Nina Sharpe
Adult Care Director
Level 7 Leadership and Management
Level 5 Diploma Health and Social Care
B.Sc. Hons. Social and Cultural Studies
Nina has been part of the community support sector for 14 years and was welcomed into the SENAD Group in 2014. She leads on service quality and development of the Group's community support and residential transition services. Following graduation Nina started her career as a support worker and has progressed her way through the management roles to her current role, giving her a thorough and workable understanding of the needs of service users, their families and staff. Nina is an innovative and creative leader with considerable experience in driving organisational improvement and change to facilitate long term plans and strategies. Qualified to Level 7 Leadership and Management, Nina is experienced in collaboration and partnership working, change management and people development.
Laura Ward
Head of Service ( SENAD Community)
BSC in Psychology
Level 7 in leadership and management
Level 5 in Health & Social Care
Laura has been part of the community support sector for a number of years and was welcomed into the SENAD Group in 2014 as Operations Manager, with promotion to Registered Manager and now Service Delivery Manager.
She has a background of working at management level in third sector organisations delivering high quality health and education services and support to disadvantaged groups. Laura is passionate about delivering the very best, high quality service for all the people that receive our support and care and ensures that they have the very best outcomes possible.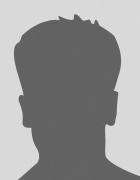 Rob Cook
Business Development Officer
Rob joined the SENAD Community team in July 2022, bringing a wealth of knowledge in both Business Development and Operations Management across both the private and public sectors.
Rob's role is to support the operations team to identify new support packages and work with service users, their families and associate professionals to develop an individualised quality care package that enables individuals to reach their full potential.
Michelle Gould
Acting Registered Manager
Currently studying NVQ Level 5 Leadership in Health and Social Care
ILM Level 3
Health champion
Fit Test Trainer
Infection Control Level 3
Michele is an experienced operations manager and has worked in other industry sectors before joining SENAD Community as a Support Worker in 2015. During her time at SENAD Community she has worked her way into supervisory and operations management roles, and became Acting Registered Manager, under the supervision of the Adult Care Director, for the West Midlands office in August 2022.
Michelle is passionate about supporting people to have control, choice and independence over their own lives, and providing quality care the focuses on person centred suppport, aims and goals.
Clare Fillingham
East Midlands Registered Manager
L3 Health and Social Care Diploma
L5 Health and Social Care Management and Leadership
Currently studying CAVA Qualification L3
Clare spent a number of years in various management and mentoring roles before joining the SENAD group. Starting as a support worker 9 years ago, Clare progressed through various management roles with SENAD and now oversees our Derby operations as the Registered Manager. Clare is very passionate about the support she and her team deliver to their service users and strongly believes every individual should be supported to reach their full potential.