Winslow Court and Rowden House School are located just outside the town of Bromyard, Herefordshire.
Rowden House School provides care and education for young people aged 8 to 19 years. Winslow Court provides residential accommodation and support for young adults aged 18 years and over. The young people and adults we work with may have a severe learning disability, autism, communication difficulties, challenging behaviours, mental health and other complex needs. Both Rowden and Winslow have been rated as 'Good' Services by Inspectors.
Our services are rated Good because of the fantastic work that staff do in providing safe, inspirational and compassionate support, that makes a 'real' difference to people lives.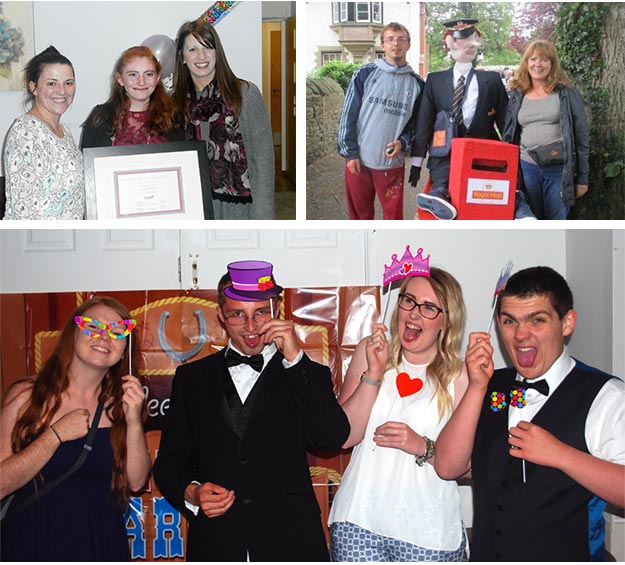 As a Support Worker you'll help residents make the most of their lives…there are lots of ways you can do this… You could help them to communicate and make choices about what they'd like to do. You might help them discover a hobby or interest and support them to do this. You might give them the support they need to cook a meal for the first time. You might help a young person who's been out of school for a while, happily back and enjoying learning. You might introduce themed nights based on countries you or they have visited, or are learning about at school. The possibilities are endless. We're looking for people from a range of backgrounds, with different skills and interests and the commitment and aspiration to make a difference.
In return we'll offer you… Salary up to £17,600, child care voucher scheme, defined contribution pension scheme, travel allowance of up to £325 per month, employee assistance programme, fully supported training and qualifications, free meals, good progression, pleasant rural setting, free car parking.
---
View all jobs at Rowden House School View all jobs at Winslow Court
---
If you think you can make the difference please contact us using the form below or call Emily Butler Tel: 01885 488096
I'm interested in working Rowden and Winslow