Martin Carter
Head of Rowden House School and Herefordshire Adult Homes
BEd (Hons) – London University
NPQH
Martin joined the SENAD Group in February 2013. His role is to lead and develop the range of SENAD services within Herefordshire. This includes Rowden House School, the adult provision within Winslow Court and Cedar Lodge, plus three adult community homes. Martin has over 20 years experience in the field of learning disabilities, including three previous Headships.  He is committed to person-centred approaches and cares passionately about positive outcomes.
Ruth Nolan
Head of Learning
BEd (Hons) – Bath Spa University
NVQ 7 Diploma in Leadership and Management
Ruth joined the SENAD group in February 2013. As Head of Learning her role is to create a consistent approach to the development of learning within the SENAD services in Herefordshire, ensuring that each provision is tailored to the individual's needs. Ruth has over 20 years experience of teaching and senior management in a variety of educational settings. During this time she has developed an empathy and understanding of students' educational, emotional and social needs and is committed to supporting continuing development, knowledge and understanding for all learners and staff.
Paul Bliss
Head of Care
Level 3 Caring for Children and young people
Level 4 Health and Social Care
Level 4 Leadership and management of a Care Service
SSCB train the trainers
Paul has 15 years' experience of working in care. He has received specialist training and is experienced in working with children and young people with Autistic Spectrum Disorders, Conduct Disorder, Attention Deficit Hyperactivity Disorder, Learning Disabilities and Post-Traumatic Stress Disorder. He has also worked with children and young people with complex difficulties that require the effective management of high risk behaviours. Paul is experienced at working with other agencies to promote the best outcomes for the children and young people in his care. Since 2009 Paul has been a Safeguarding trainer for the Shropshire Safeguarding Children's Board. This enables Paul to deliver Safeguarding training internally and to external agencies. Paul has a proven track record of gaining "Outstanding" results from Ofsted. Having been a Registered Manager for a number of years Paul prides himself on developing and growing his staff teams. He has a consistent presence to ensure positive role modelling and awareness of practice, whilst also ensuring he is aware of all current legislation to develop the establishment at a strategic level. He works with the Schools senior management team to create a fully integrated service between Care, Education and Therapy, as well as mentoring the two Senior Care managers.
Ronan Franklin
Senior Residential Manager
Level 3 Health and Social Adults
Level 3 Health and Social Care, Children and Young People
Level 3 Promoting Independence
Ronan joined Rowden House School in February 2018 as a Senior Residential Manager. He has 14 years' experience working in care, beginning his career as a Support Worker with adults with complex disabilities, visual impairments and challenging behaviour. Following this he went on to work with children and young adults in an integrated therapeutic setting. Prior to joining Rowden House School Ronan has worked with children with emotional and behavioural difficulties within a residential setting. Starting as a Senior Support Worker Ronan progressed to Deputy Manager and Acting Manager. Ronan is committed to supporting the children and young people at Rowden House School to reach their potential and to experience a wide-range of activities and an enjoyable, safe atmosphere. He prides himself on his team building, leadership and motivation skills.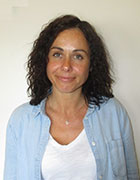 Iwona Makal
Senior Residential Manager
Level 3 NVQ in Health and Social Care, Children and Young People Level 3 NCFE Certificate in Management Level 2 award in Supporting Individuals with Learning Disabilities Iwona has worked for Rowden House School since August 2005 and has an extremely good understanding of safeguarding and promoting the welfare of vulnerable young people with special needs, severe learning difficulties, mental and physical disabilities, autism and challenging behaviour. She takes pride in effective leading, training, supervising and motivating a team. During her 13 years of practice as a Residential Support Work, Key Worker, Shift Leader, Deputy Manager and a current role of Senior Residential Manager Iwona  has continued to maintain effective working relationships with staff, young people and their families.
Julia Hawkes
Health and Wellbeing Manager
NVQ Healthcare
Professional Clinical Skills
Award in Education and Training
Professional Development in Social Care
PRN Medication Administration
Allergy and Anaphylactic Care
Julia has worked for Winslow Court for over 11 years. She is the named person for controlled medication and lead trainer/assessor in medication training. In her role she oversees all aspects of medication administration and compliance, liaising with health professionals and staff medication and healthcare training. Her role covers the groups Herefordshire based adult homes; Winslow Court, Cedar Lodge, Park House, Orchard End and Fairfield House. Julia is also responsible for Health and Wellbeing of young people at Rowden House School.