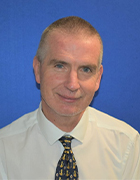 Martin Carter
Head of Service
BEd (Hons) – London University
NPQH
Martin joined the SENAD Group in February 2013. His role is to lead and develop the range of SENAD services within Herefordshire. This includes Rowden House School, the adult provision within Winslow Court and Cedar Lodge, plus three adult community homes. Martin has over 20 years experience in the field of learning disabilities, including three previous Headships.  He is committed to person-centred approaches and cares passionately about positive outcomes.
Ruth Nolan
Head of Learning
BEd (Hons) – Bath Spa University
NVQ 7 Diploma in Leadership and Management
Ruth joined the SENAD group in February 2013. As Head of Learning her role is to create a consistent approach to the development of learning within the SENAD services in Herefordshire, ensuring that each provision is tailored to the individual's needs. Ruth has over 20 years experience of teaching and senior management in a variety of educational settings. During this time she has developed an empathy and understanding of students' educational, emotional and social needs and is committed to supporting continuing development, knowledge and understanding for all learners and staff.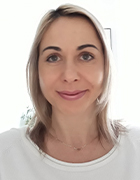 Iwona Makal
Head of Care/ Registered Manager
Level 3 NVQ in Health and Social Care, Children and Young People
Level 3 NCFE Certificate in Management
Level 2 award in Supporting Individuals with Learning Disabilities
Level 5 Diploma Leadership & Management in Social Care
Iwona has worked for Rowden House School since August 2005 and has an extremely good understanding of safeguarding and promoting the welfare of vulnerable young people with special needs, severe learning difficulties, mental and physical disabilities, autism and challenging behaviour. She takes pride in effective leading, training, supervising and motivating a team. During her 14 years of practice as a Residential Support Work, Key Worker, Shift Leader, Deputy Manager, Senior Residential Manager and now Head of Care/RM, Iwona  has continued to maintain effective working relationships with staff, young people and their families.
Sophie Holmes
Senior Residential Manager
Level 3 Diploma in Residential Childcare
Level 3 in Adults Health and Social Care
Level 2 in adults Health and Social Care
Train the Trainer in Complex Trauma, Attachment, Child Development and Restraint Reduction
Sophie joined the Rowden team in September 2020. She has worked with children and young people for 5 years, progressing from support worker to registered manager of a small home. Sophie strives to ensure that her knowledge over the years is evidenced in the care of the young people and ensures that staff are motivated, supported and work closely together as a team to meet the young people's needs.