Kerry Jefferson
Head Teacher
NPQSL
BA (Hons) Education Studies, specialising in Special Needs
Professional Graduate Teaching, specialising in Special Needs
Kerry graduated from Derby University in 2010, specialising all teaching and learning for individuals with special educational needs. She then spent four years working in a variety of roles at a Junior School – Enhanced Resource, where over 60% of pupils had a statement of special needs in Autism. In 2014 she moved to St Martin's Secondary School, Derby as the School's Behaviour Lead and Class Teacher. St. Martin's is an outstanding special school for pupils with moderate to severe learning difficulties. During this time Kerry was part of a working party that was put together by the Local Authority, to provide training and support for mainstream school Head Teachers to develop their schools to become more autism friendly. In 2015 Kerry progressed into the role of Assistant Head Teacher at a special school in Walsall for pupils with severe and complex needs. After five months she progressed to Deputy Head Teacher, overseeing and leading on the Student Council and Student Voice, curriculum and curriculum development, data and progression, safeguarding and behaviour. She also introduced the School's Family Hub and the role of Family Liaison officer to support parents and carers outside of the school environment. The success of the Family Hub was recognised by the Local Authority and Kerry was asked to lead on the development of Family Hubs in all Walsall Schools.
Kelly Watson
Interim Head of Care/Registered Manager (Designate)
Leadership and Management (Residential Childcare) Level 5
Health and Social Care, Children and Young People Level 4
Kelly has worked with a children's home setting for a number of years. Including working as the Registered Manager and most recently working as a Reg.44 Inspector for a number of homes. As a Registered Manager she was successful in improving two settings to become outstanding provisions and maintained this level of excellence. In addition Kelly has worked with a local charity overseeing a befriending service for children and families affected by autism and other diagnosis.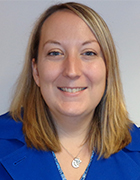 Helen Frewer
Head of Care/Registered Manager
Leadership and Management (Residential Childcare) L5
BA Law
Helen has been part of a very successful residential school for eight years and supported it to improve to become an outstanding care provision and then sustain this level of excellence. As the deputy head of care, she has detailed operational knowledge of leading the service that has reached outstanding. She also understands how to improve practice with team members. Helen has considerable experience in safeguarding, residential social care, working with young people and families, working with education and therapy teams as well as external professionals.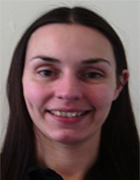 Claire Hancox
Deputy Head Teacher
Post Graduate Diploma in Education
BA Hons with QTS
Claire has worked at Pegasus School since 2000, initially as a member of the care staff, before qualifying as a teacher and moving to the classrooms. As part of the Master's degree in education she completed the post graduate diploma whilst raising her three young children and now works as Deputy Head Teacher. She has undertaken a range of additional training for the role including TEACCH, PECS, Self-Injurious behaviour, MAKATON and BSL level 2. She has a passion for person centred education and a special interest in Physical Education in special schools and has trained as a special needs swimming instructor.