On Wednesday 6th February 2019 British gymnast Jaydon Paddock visited the students here at Bladon House School.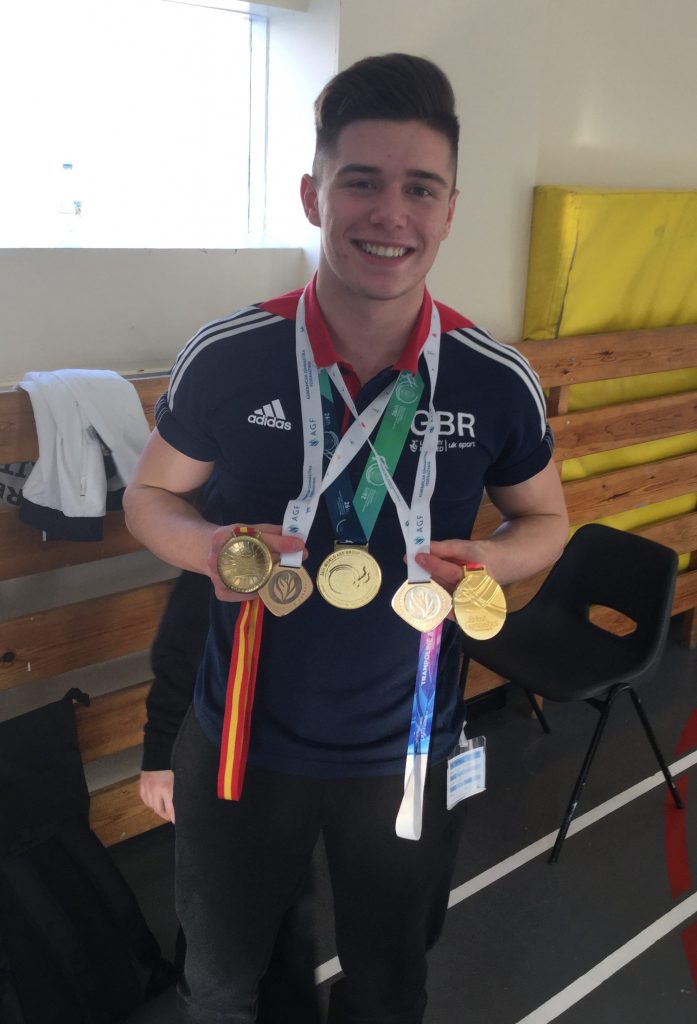 Jaydon delivered an inspiring assembly to the students in which he talked about his perseverance through difficult situations and how his hard work and determination has led to his successful youth career and promising senior gymnastics career.
During the rest of the morning Jaydon delivered short sessions to each class in which students took part in a physical workout, had the opportunity to ask him questions, and finished with the chance to wear one of his numerous medals.
Students and staff had an excellent morning and Jaydon commented on how polite, engaged, and charismatic the students of Bladon House School were.
Prior to the event students were asked to raise money through sponsorship. Students managed to raise a whopping £158, with this money being split between 'Inspired through Sport', who run the event, and the school. Thank you to all those who sent in sponsorship money and please know that it is greatly appreciated.
I hope the students feel inspired to try a new sport, they feel motivated to go back to an activity they may have given up, and/or they are a little more enthusiastic when taking part in any activities in the future.
Andy Bennett
PE teacher