---
Bladon House School Online Art Project
'The Future City' is a new, online, art and creative writing project, produced in partnership with Joe Coughlin of Baby People.
Using the wonders of modern technology, Joe interacts with our young people via a videoconferencing app, and collaborates on the 'Future City' project using a shared online workspace.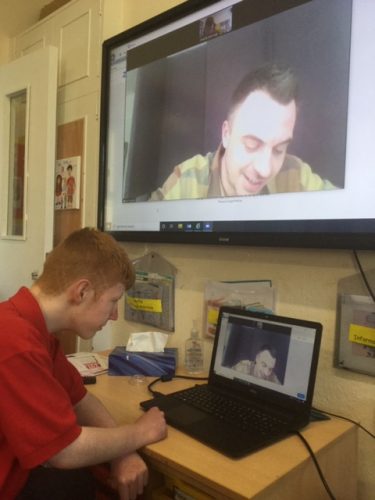 The project puts our young people in the role of architects and inventors tasked with designing a city of the future and filling it with new inventions. As well as this artistic element, the young people also take part in fun, creative writing activities to create stories about their adventures in the city. The architectural designs and stories that the students create will culminate in an interactive digital painting of the future city.
The students are loving being part of this wonderful project and Joe is working conscientiously to make sure our young people continue to have the opportunities to express themselves, through art, during this unprecedented time.
Take a look at some of the work produced so far …