During the spring term students from Ara and Vela carried out a number of successful P.E. sessions at Mickleover gymnastics in Sinfin.
This venue was specifically chosen to allow the students to maximise opportunities for functional movement and to increase the likelihood of their life-long engagement in physical activity. These aims are two of the key aims of the 'My Physical Well-being' scheme of work delivered as part of the semi-formal curriculum, developed by EQUALS, which we use here at Bladon House School.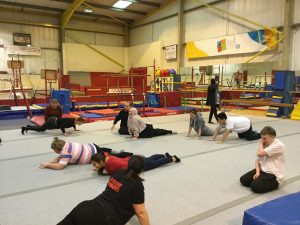 Students had the opportunity to access a wide variety of gymnastic apparatus such as the trampoline, tumble track, high bars, beams, vault, and sprung floor. Using this apparatus students participated in and enjoyed different forms of movement, balance, and co-ordination activities whilst developing their gross motor skills.
The students really engaged with these sessions and always left with a smile on their face!
Andy Bennett
PE teacher