September 2020 saw the start of the new Monthly Art at Bladon House School. The first challenge was for the EQUALS classes who were asked to create an Autumn Wreath. Classes were told of the topic at the beginning of the month and entries had to be in the main hall by 9am on the last school day of the September. The three entries looked amazing and the senior leaders had a hard time picking the winner. The winning class was Orion with their hedgehog themed wreath.  Each young person in the class received a certificate with the class keeping the art challenge trophy for a month.
October saw the three EQUALS classes competing again. This time the theme was Monsters. Classes' imaginations ran riot and again three amazing pieces of artwork were produced. Once again the senior leaders had a difficult choice, with Orion again being the winner with their Monster Disco.
In November, the competition was opened up to all EQUALS and AIMS classes. The main hall was filled with amazing Firework themed art. Luna were the winners of the challenge with their artwork depicting many different fireworks.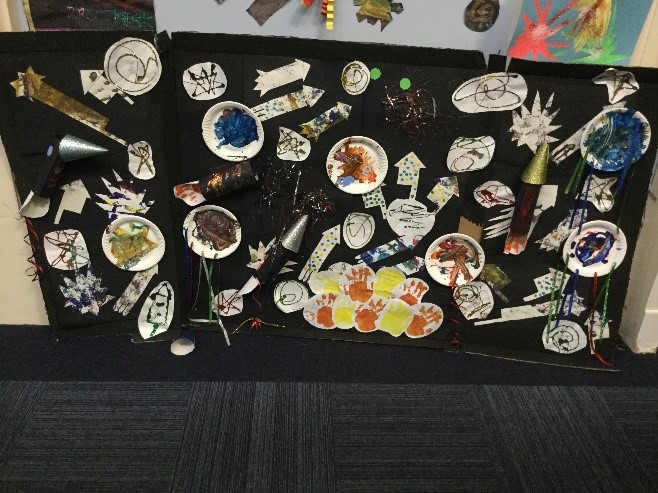 December saw not just class entries but also individual pieces of art. This time the theme was Snow and artwork included 3D snowmen, Santa being pulled by snow dogs, snow globes, etc. This month we had an individual winner from Draco.