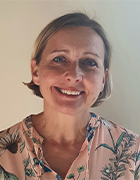 Amanda Grant
Headteacher
Postgraduate Certificate in ASD
Postgraduate Diploma in SEND Education
Amanda joined the SENAD Group in 2014 when she was appointed as Assistant Head Teacher at Bladon House School, progressing to Deputy Head Teacher in 2016.
Amanda began her career in education in 2000 as a Teaching Assistant at Bemrose School within their Enhanced Resource Facility (ERF). In 2005 she achieved QTS, through the Graduate Teacher Programme (GTP). The following year, Amanda was appointed SEN Teacher, and then SENCo in 2009. As SENCo at Bemrose School, Amanda co-ordinated support for the mainstream students on the SEN Register as well as those within the Enhanced Resource Facility, and latterly the ASD Specific ERF –Elmtree.
She is passionate about improving outcomes for children with autism and SEND, throughout their school years and on into adulthood.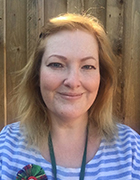 Andrea Burnett
Deputy Headteacher
BA Hons (2nd) English literature and theatre studies
GTP (teacher qualified training)
BSL level 2
Supporting language and learning for pupils with severe learning difficulties- level 3 through Elklan
Andrea joined the Maple View School team in 2020 when the school first opened. She has over 12 years of teaching at secondary level English literature and language (A level Eng Lang specialist), including 8 years as a pastoral manager with oversight for PSHE, a team of teachers, and the attainment, attendance and well-being of 250 students. Andrea also has 3 years experience of working at primary level.
Jamie Thomas
Head of Care & Registered Manager
Working towards Level 7 Strategic Leadership and Management
Level 5 Leadership and Management in Young People Residential services
Level 3 Health and Social Care
Jamie is a motivated and passionate professional who has a strong background working within the health and social care industry. He has worked with a wide range of individuals who have complex needs. These roles have enabled him to develop a diverse set of skills across multiple disciplines, including communication, positive behavior support, learning disabilities, and autism.
Jamie has held Registered Managers positions since 2016 and has achieved an 'outstanding' rating from the CQC in a previous SENAD Group Adult residential home. Jamie has also successfully managed settings for children and young people.
Jamie is passionate about the care and outcomes of individuals with learning disabilities and the positive impact which can be made in their lives through therapeutic and truly holistic care and support. Jamie brings a wealth of experience working with quality assurance frameworks that ensure compliance and quality to the service.