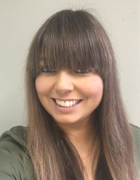 Shally Saleri-Palmer
Head Teacher
Shally qualified from Derby University in 1993 and taught as a mainstream primary teacher for seven years across Derby City. In 2000 she became Deputy Head Teacher of Allenton Primary School.
In 2006 Shally took the role of Behaviour Consultant for Derby City Council. In this role she worked in the Inclusion team and Behaviour Improvement Programme offering outreach support, training and consultation for students with behaviour difficulties. In 2008 she became Head Teacher of Derby City Councils Key stage 1 and 2 Pupil Referral Unit.
In 2012 she became Deputy Head Teacher of Derby City Councils outstanding secondary special school for 11-19 students with a wide range of special needs including Autism, moderate to severe learning difficulties and emotional and behavioural disorders. As St Martins is also a Teaching School Shally was involved in developing training packages for schools, working with University students, newly qualified teachers and whole school staff training.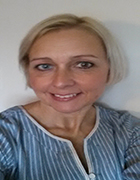 Amanda Grant
Assistant Head Teacher
BA (Hons) (Experience of Writing with Literature) QTS (2005)

Currently undertaking NPQH with Inspiring Leaders
Amanda achieved a BA (Hons) degree (Experience of Writing with Literature) with The University of Derby in 2000 and shortly after took up a part-time Teaching Assistant position at Bemrose School with their Enhanced Resource Facility (ERF).
In 2005 she achieved QTS, through the Graduate Teacher Programme (GTP). The following year, Amanda was appointed SEN Teacher, and then SENCo in 2009. As SENCo at Bemrose School, Amanda co-ordinated supported for the mainstream students on the SEN Register as well as those within the Enhanced Resource Facility, and latterly the ASD Specific ERF –Elmtree.
In addition to the National SENCo Award, Amanda also achieved a Postgraduate Certificate in ASD from Sheffield Hallam University in 2010 and a Postgraduate Diploma in SEN Education from The University of Northampton in 2013.
In May 2014 Amanda was appointed Assistant Head Teacher at Bladon House School.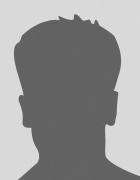 Tom Harrup
Assistant Head Teacher
Matt Cousins
Registered Manager and Head of Care
Level 5 Diploma Leadership and Management.

Level 4 NVQ Health and Social care.

Level 3 NVQ Care for Children and Young people.
Matt joined Bladon House School in 2002 as a Residential Support Worker and has a wealth of experience of supporting children with ASD and associated complex needs. Over his 14 years at Bladon House Matt has worked as a Team Leader and House Manager supporting and leading teams of care professionals in achieving positive outcomes for Children. Matt was successful in becoming the Schools Deputy Head of Care in 2015 before being appointment as the Children`s Homes Registered Manager and Head of Care designate in July 2016. He became fully registered in February 2017.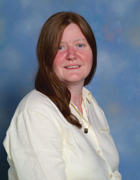 Teri Khan
Head of Therapies
B.Sc Speech Pathology and Therapy
LDAF Assessor
NVQ Assessor (Diagnostic and Therapeutic Support)
M.Ed Special Education at Birmingham University
Teri has been Head of Therapy at Bladon House School since 1991. Teri is a qualified Speech and Language Therapist and has over 25 years experience of working with children and adults with language disorders and learning difficulties. She has experience of working with children in the residential special education sector as well as supporting children and adults in their own home through her work with the Community Learning Disability Teams for South Derbyshire Health Authority.
In 1988 Teri went to work as a volunteer in a school for the deaf in North West Pakistan. She provided speech and language therapy to the school children and also ran a clinic providing training resources for support staff working with Afghan refugees. In addition she delivered training course for the Pakistan government agency for people with learning disability.
Paul McIlroy
Health and Safeguarding Manager
Mentorship Level Three Award, Keele University
Introduction to Children and Young People Complex and Palliative Care, University of Coventry
Bachelor of Nursing (Hons) Learning Disability, Keele University
On qualifying as a Registered Learning Disability Nurse, Paul worked with children and young people with acquired brain injuries requiring whole person rehabilitation due to trauma or organic causes. Following this Paul was appointed as a Senior Staff Nurse to work with adults who required respiratory management and complex health needs. Prior to working at Bladon House School, Paul worked in a Children's Hospice providing palliative care and short breaks. Paul has a wealth of experience working with children and young people with learning disabilities.