Education Team
Senior Leaders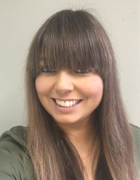 Shally Saleri-Palmer
Head Teacher
Shally qualified from Derby University in 1993 and taught as a mainstream primary teacher for seven years across Derby City. In 2000 she became Deputy Head Teacher of Allenton Primary School. In 2006 Shally took the role of Behaviour Consultant for Derby City Council. In this role she worked in the Inclusion team and Behaviour Improvement Programme offering outreach support, training and consultation for students with behaviour difficulties. In 2008 she became Head Teacher of Derby City Councils Key stage 1 and 2 Pupil Referral Unit. In 2012 she became Deputy Head Teacher of Derby City Councils outstanding secondary special school for 11-19 students with a wide range of special needs including Autism, moderate to severe learning difficulties and emotional and behavioural disorders. As St Martins is also a Teaching School Shally was involved in developing training packages for schools, working with University students, newly qualified teachers and whole school staff training.
Amanda Grant
Deputy Head Teacher
BA (Hons) (Experience of Writing with Literature) QTS (2005)

Currently undertaking NPQH with Inspiring Leaders
Amanda achieved a BA (Hons) degree (Experience of Writing with Literature) with The University of Derby in 2000 and shortly after took up a part-time Teaching Assistant position at Bemrose School with their Enhanced Resource Facility (ERF).
In 2005 she achieved QTS, through the Graduate Teacher Programme (GTP). The following year, Amanda was appointed SEN Teacher, and then SENCo in 2009. As SENCo at Bemrose School, Amanda co-ordinated supported for the mainstream students on the SEN Register as well as those within the Enhanced Resource Facility, and latterly the ASD Specific ERF –Elmtree.
In addition to the National SENCo Award, Amanda also achieved a Postgraduate Certificate in ASD from Sheffield Hallam University in 2010 and a Postgraduate Diploma in SEN Education from The University of Northampton in 2013.
In May 2014 Amanda was appointed Assistant Head Teacher at Bladon House School.
Tom Harrup
Assistant Head Teacher
BA (Hons) Performing Arts
MA Performance
QTS 2011
Tom was appointed Assistant Head Teacher at Bladon House School in September 2017. He achieved a first class honours degree from the University of Cumbria in 2008 before completing a Masters degree in Acting at a London based drama school. Throughout his higher education and post-graduate studies Tom was developing teaching experience in SEN and secondary schools in London and Kent. In 2011 Tom achieved QTS through an assessment based Graduate Teacher Programme route and began a career teaching Drama. Tom became Head of Drama at an all boys non-selective school in SE London and formalised a curriculum and assessment programme to suit all needs of students including those with EAL, Autism and specific learning disabilities. Tom has since worked as a middle leader in a Leicester City special needs schools and SENCO in a large inner city primary school. Tom's work with person centred EHCP reviews was widely credited and has been used nationally by NASEN in local authority traininig programmes. Tom is currently taking a course towards a Masters Degree with the University of Brighton exploring Attachment difficulties.
---
House Team
Senior Leaders
Matt Cousins
Registered Manager and Head of Care
Level 5 Diploma Leadership and Management.

Level 4 NVQ Health and Social care.

Level 3 NVQ Care for Children and Young people.
Matt joined Bladon House School in 2002 as a Residential Support Worker and has a wealth of experience of supporting children with ASD and associated complex needs. Over his 14 years at Bladon House Matt has worked as a Team Leader and House Manager supporting and leading teams of care professionals in achieving positive outcomes for Children. Matt was successful in becoming the Schools Deputy Head of Care in 2015 before being appointment as the Children`s Homes Registered Manager and Head of Care designate in July 2016. He became fully registered in February 2017.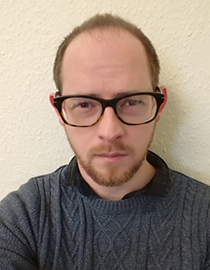 Chris Dean
Deputy Head of Care
NVQ L3 Children's Work force
Positive Behaviour Practices – Institute for Applied Behaviour Analysis
Working towards – Level 5 BTEC Diploma in Leadership and Management for Residential Childcare
Chris was appointed Deputy Head of Care at Bladon House School in 2016. Chris joined Bladon House School as a Residential Support Worker in 2003, supporting young people with a wide range of complex needs. He was also part of the specialist behaviour team in 2012, delivering the behaviour management strategies Prospect and later NAPPI. Chris progressed into the residential management team in 2014 before undertaking the role of Co-Ordinator for Positive Behaviour Support in 2015.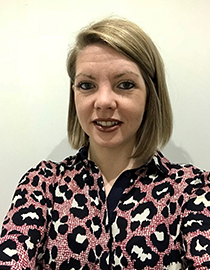 Helen Lovegrove
Deputy Head of Care
BA (Hons) Health and Social Care with Policy and Leadership
Helen qualified at Nottingham Trent University in 2010. While studying for her degree Helen worked as both a volunteer and a Support Worker in the community. Helen started her career with the SENAD group in 2011 at Pegasus School as a Support Worker, then a year later became a Care Manager. Having realised that working with children with learning difficulties and challenging behaviours was the career path she wanted to follow, Helen fulfilled her aspirations to be a manager in the care sector and was successful in gaining the position of Deputy Head of Care at Bladon House School. Helen is currently working towards the Level 5 Diploma in Leadership and Management.
---
Specialist Therapy and Health Team
Senior Leaders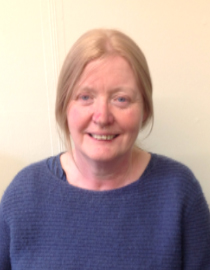 Teri Khan
Head of Therapies
B.Sc Speech Pathology and Therapy
LDAF Assessor
NVQ Assessor (Diagnostic and Therapeutic Support)
M.Ed Special Education at Birmingham University
Teri has been Head of Therapy at Bladon House School since 1991. Teri is a qualified Speech and Language Therapist and has over 25 years experience of working with children and adults with language disorders and learning difficulties. She has experience of working with children in the residential special education sector as well as supporting children and adults in their own home through her work with the Community Learning Disability Teams for South Derbyshire Health Authority. In 1988 Teri went to work as a volunteer in a school for the deaf in North West Pakistan. She provided speech and language therapy to the school children and also ran a clinic providing training resources for support staff working with Afghan refugees. In addition she delivered training course for the Pakistan government agency for people with learning disability.
Theresa Mills
Safeguarding and Welfare Officer
BA (Hons)
PGCE Theresa joined Bladon House School April 2018 after twenty years of teaching in a variety of school settings around the country. She qualified as a teacher from Birmingham University in 1998 and became an Assistant Head of Year at Ninestiles School in 1999. Over the next six years Theresa focussed on her English teaching, progressing from Assistant Head of English to Head of English in 2007 at Sidney Stringer School in Coventry. In 2014 Theresa moved into the special educational needs setting and took on the role of Head of Literacy and English for James Brindley Hospital Schools across Birmingham. In this role she mapped, devised and monitored the literacy teaching of pupils with a wide range of special needs ranging from Autism, moderate to severe mental health problems to children that are long term patients in Birmingham Trust Hospitals. In 2016 Theresa qualified as a SENCO at Tile Cross Academy before joining Bladon House School. Theresa has recently enrolled in her Masters in Autism at Birmingham University.
Specialist Therapy and Health Teams
---