Llio Eiri
Principal
MSc Applied Behaviour Analysis
BA Sociology & Social Policy
PGCE
Llio was appointed Principal in September 2020, following a year as Deputy Principal. She began her career at Aran Hall School in 1997 working as a Residential Support Worker, before joining the Education Team in 2001 as a Classroom Assistant.  Following a number of years working away from the school as a Lecturer in further education, Llio returned to the school as Deputy Head of Care in 2011.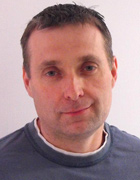 Andy Pryer-Smith
Registered Manager
MSc
BSc (Hons)
PGCE
NVQ 4 Care
NVQ 4 Management
NVQ 5 Diploma in Management
Andy began his career in care and education at Aran Hall School in 1992. Initially working as a Classroom Assistant, he was promoted to the post of Teacher in 1994. In 1998 he joined the care team as Team Leader and in 2004 was appointed Registered Manager.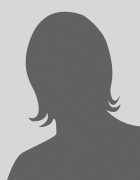 Eve Patten
Teacher
A-Levels in English Language and Literature, Psychology and Sociology
BA (Hons) Degree in English
PGCE (11 – 19 in English, Drama, Media and Theatre Studies)
Eve joined the team at Aran Hall School in April 2017 following a background of teaching English and Drama in secondary schools in Bristol and Manchester. She specialises in teaching GCSE English Language and Literature and Drama. Eve now leads the education team at Aran Hall and oversees different qualifications pupils are working towards.
Since joining the team, Eve has worked with pupils to open and run the school library and arrange special days e.g. World Book Day, News Day, the Literacy Project and various charity events – all of which pupils have helped to plan and organise.