Duncan Pritchard
Principal
Cert.Ed.
Dip. App.SS.
Bsc (Hons)
MSc (Psych)
MSc (ABA)
PhD
BCBA-D
After leaving school, Duncan began a career in engineering in Llangollen as a draughtsman. In 1981 he moved to Liverpool to study full-time for an HND in mechanical engineering at Liverpool Polytechnic. He then trained to be a teacher in design and technology. After qualifying, he worked for 4 years in a comprehensive school in Liverpool before moving back to Wales to work with children and young people with intellectual and other developmental disabilities. In 1995 he was appointed Head of Care at Aran Hall and oversaw the registration of the school as a children's home, becoming Registered Manager. In 2003, he was appointed Principal. Over the last ten years, the school has developed an evidence-based behavioural programme aimed at reducing the intensity, frequency and duration of aggressive and disruptive behaviour presented by children and young people with developmental and intellectual disabilities. The success of the programme has been shared with parents and professionals at conferences in the UK and the USA. The school has so far published 12 research articles in peer-reviewed journals (Duncan is lead author on 7 of these papers). Over the last 6 years the school has developed a multi-component behavioural programme to reduce harmful sexual behaviour presented by children and young people, and currently has 12 pupils enrolled in the programme. Duncan's qualifications include a first-class BSc degree in social science from the Open University, an MSc in psychology from the Open University, and an MSc, with distinction, in applied behaviour analysis from Bangor University. He is a BILD accredited physical intervention trainer for RESPECT® Training Solutions. He has a PhD in psychology from Bangor University. His research focus was on the relapse of problem behaviour following successful treatment, and the development of interventions, including staff training programmes, that helped avoid relapse. He is a Board Certified Behaviour Analyst – Doctoral (1-14-17257).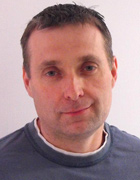 Andy Pryer-Smith
Registered Manager
MSc
BSc (Hons)
PGCE
NVQ 4 Care
NVQ 4 Management
NVQ 5 Diploma in Management
Andy began his career in care and education at Aran Hall School in 1992. Initially working as a Classroom Assistant, he was promoted to the post of Teacher in 1994. In 1998 he joined the care team as Team Leader and in 2004 was appointed Registered Manager.
Llio Eiri
Deputy Principal
MSc Applied Behaviour Analysis
BA Sociology & Social Policy
PGCE
Llio was appointed Deputy Principal in September 2019. She began her career at Aran Hall School in 1997 working as a Residential Support Worker,  joining the Education Team in 2001 as a Classroom Assistant.  Following a number of years working away from the school as a Lecturer in further education, Llio returned to the school as Deputy Head of Care in 2011.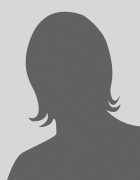 Eve Patten
Teacher
A-Levels in English Language and Literature, Psychology and Sociology
BA (Hons) Degree in English
PGCE (11 – 19 in English, Drama, Media and Theatre Studies)
Eve joined the team at Aran Hall School in April 2017 following a background of teaching English and Drama in secondary schools in Bristol and Manchester. She specialises in teaching GCSE English Language and Literature and Drama. Eve now leads the education team at Aran Hall and oversees different qualifications pupils are working towards.
Since joining the team, Eve has worked with pupils to open and run the school library and arrange special days e.g. World Book Day, News Day, the Literacy Project and various charity events – all of which pupils have helped to plan and organise.