Aran Students Celebrate Their Library Project on World Book Day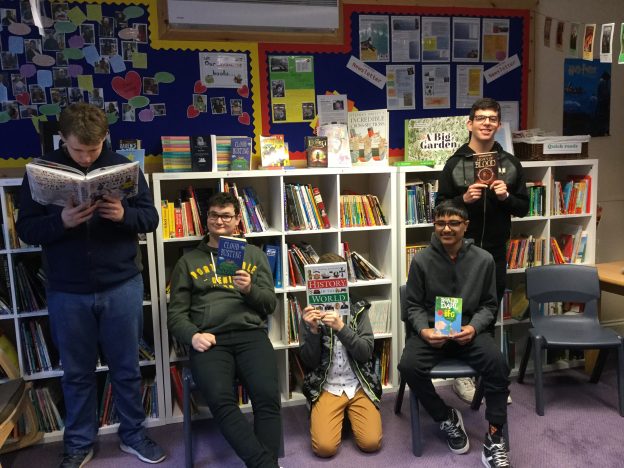 Aran Hall School students took full advantage of their well stocked library as part of World Book Day. The library was opened in 2017 by Welsh author Bethan Gwanas and was put together by the young people, with the support of Eve Patten, Teacher.
The library has been stocked by raising money and asking for donations and has a student as the Library Manager who oversees the borrowing of books.