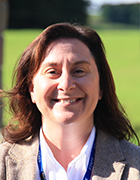 Sara Forsyth
Headteacher
NPQH

Postgraduate Certificate in Teaching Dyslexia & Literacy

BILD Level 3 Qualification in Supporting Young People with Autism

Certificate of Education
Sara Forsyth joined Alderwasley Hall School in September 1995 as a classroom teacher.  Since this time, Sara has progressed through leading the English Department, to Assistant Head of Key Stage 4, to Assistant Head of Key Stages 3 and 4 before becoming the Assistant Head of the school's Sixth Form Centre.  In January 2010, following a term as acting Deputy Head Teacher, Sara became the permanent Deputy Head Teacher of the school.  In September 2016 Sara took up the post of Head Teacher. Twenty-one of her twenty-two years in Education have been spent at Alderwasley Hall School and her knowledge of the complex needs of the young people who attend the school and live in the homes is extensive.  Her key focus area for the school is continuous improvement and development through rigorous and robust self-evaluation leading to improving outcomes for young people. 
Paul Burrows
Deputy Headteacher
BENG Electronic Engineering
PGCE Physics (Science)
NPQH
Paul Joined Alderwasley Hall School In August 2016 as Deputy Headteacher. Paul has worked in mainstream education since 1991 teaching in a variety of locations and schools across the country. Paul has been an Assistant Headteacher in 2 different schools covering both pastoral and curriculum responsibilities. Most recently Paul has worked within Sheffield LA and chaired the Data Strategy Committee for the local authority helping to shape the use of performance data across the whole authority. Additionally, he has worked with the DfE on a variety of projects including redeveloping RAISE online and Performance Tables for use by schools and parents. Paul has also worked with middle and senior leaders in schools across Nottingham and Sheffield developing their leadership potential as part of Leading from the Middle, Middle Leader Development Programme, NPQML, NPQSL, NPQH and Future Leaders programmes
Emma Illingworth
Head of Therapies
BSc (Hons) in Speech Pathology and Therapy
LDAF Level 3 – Support People with ASD
Emma qualified as a Speech and Language Therapist in 1997 in Edinburgh, before taking up her first post at Alderwasley Hall School in the September of the same year.  For the next eight years, she worked as a Speech and Language Therapist with a variety of classes in Key Stage 3 and 4. In September 2005 she took on her present role of Head of Therapy. Whilst at Alderwasley Emma has been a key member of various strategy groups including the literacy and ASD strategy groups and has contributed to the development of several key documents which are used for induction and training purposes. Emma has represented the school at various workshops around the country, to a variety of audiences. These have included workshops on behaviour management, life skills and writing worksheets at various SLT/Teacher conferences.  She has also delivered workshops to MEd students at Birmingham University on target setting and BEd students at Derby University on supporting children with speech and language difficulties in mainstream schools.
Bernardo Vega
Assistant Headteacher (SFC)
Special Needs Teaching Degree from Madrid's Universidad Complutense (1998)

Postgraduate Certificate (1999) and Diploma (2002) in ASD from Manchester Metropolitan University

Masters  in Education (or M. Ed) (2009) from Derby University.
Bernardo is currently the Assistant Head Teacher for the Sixth Form Centre.
He joined Alderwasley Hall School in 2003 as a Key Stage 3 and 4 Teacher and became PSHE  Co-ordinator in 2008. He has also been the school's Assessment Manager since 2009. Bernardo graduated in 1998, gaining a Special Needs teaching degree from Madrid's "Complutense University". He has worked in specialist schools in New Zealand and UK since then. Bernardo obtained a Postgraduate certificate in Autistic Spectrum Disorder in 1999 and a further diploma in ASD in 2001 (both at Manchester Metropolitan University). In 2009 Bernardo completed a Masters in Education at Derby University, with a dissertation on the use of social networking sites by young people with Autistic Spectrum Disorders. Bernardo has a professional interest in e-safety and sex and relationships education for children and young people with Autistic Spectrum Disorders. He has delivered training on these and other topics to school staff and at regional and national conferences.
Edward Michell
Assistant Headteacher (AHS)
• M.Ed. (Curriculum Studies and Teacher Development) • B.Ed. (Elementary Education) • B.Sc. (Biology) • Overseas Trained Teacher Qualification (Qualified Teacher Status) Edward joined Alderwasley Hall School in 2013 as Faculty Leader for Science. He became Acting Assistant Headteacher in July 2017, and was appointed Assistant Headteacher in October 2017. Edward qualified as a teacher in Canada in 2001. Since that time he has taught Science to students in Key Stages 2 to 5 in a variety of schools including Primary, Middle and Secondary schools, both State and Independent, in three countries. He began teaching in England in 2004. The classroom is Edward's primary area of focus, engaging students through positive relationships and knowledge of each student's interests and abilities with respect to the curriculum. He has mentored PGCE and Cert.Ed. colleagues on their way to becoming qualified teachers and is excited to work with, and learn from, other professionals with new perspectives on education. His professional interests include assessment, high quality teaching and learning, curriculum provision and teacher development.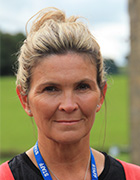 Lesley Mawbey
Registered Manager (SFC)
NVQ level 4 Management

NVQ level 4 Health & Social Care
Lesley joined Alderwasley Hall Sixth Form Centre as Registered Manager (Designate) in September 2016.  Prior to this Lesley was Registered Manager at Bladon House School, where she worked for over 15 years. In this role she was the first House Manager to help to set up a Children's Home on the school site in 2007. Her positive approach enabled young people to be introduced to a homely and caring environment and one which became the model for the rest of the school. Since this time Lesley has been an essential figure in helping to evolve the service into the excellent provision that it offers today. Lesley is committed to the welfare of the children and young people in her care and she ensures that their total care package is governed by their needs, challenging anyone who she feels falls short of this idea.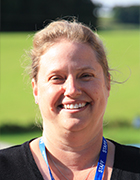 Karen Tatham
Head of Care and Registered Manager (AHS)
Diploma Level 5 in HCS for CYP

NVQ Level 4 in Health and Social Care (Adults)

NVQ Level 4 Registered Manager Award (Adults)

Child Protection & Safeguarding for Managers

Safer Recruitment

Designated Safeguarding Lead
Karen is an experienced Registered Manager who has worked in residential care since 1999. Karen worked previously in a respite facility for young adults with physical/mental health disabilities. She has worked at Alderwasley Hall School since 2006 and became Registered Manager in 2014 and Head of Care in 2019.
Since joining Karen worked at the Sixth Form Centre as a Deputy House Manager until 2009 and then moved over to Alderwasley Hall School as a House Manager. In February 2014 Karen took up the post as the Registered Manager. Karen is very keen to ensure the voice of every child is heard and takes every opportunity to spend some quality time with the young people. Karen is also the school Designated Safeguarding Lead.