Dawn Coombes
Head Teacher
Dawn joined the SENAD group in August 2016
Dawn has 30 years' experience in the field of learning disabilities.  She has worked across all age ranges and within a variety of settings.
This includes 2 interim headship posts and one previous headship post.
Dawn is totally committed and passionate about achieving the best outcomes for every young person, regardless of their needs.
She supports all staff to continuously develop their practice to ensure the provision is of outstanding quality in all areas.
Dave Hancox
Head of Care
BA (Hons) Alternative Therapies and Drama Therapy
• NVQ Level 4 in care and management
• Currently completing a part-time social work degree.
Dave was appointed Head of Care at Pegasus School in January 2005.
He has worked at Pegasus School for the last ten years in a variety of roles.  From his initial role as care staff, he has worked through all aspects of the care setting including managing Clock and Elizabeth House unit to senior care co-ordinator.
Dave also has previous experience of working for Social Services in the West Midlands area organising play schemes.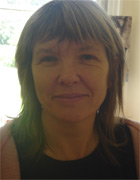 Peta Denney
Head of Therapies
B.Sc  (Hons)Human Communication
Peta joined Pegasus School as a Speech Therapist in 1998. Prior to this she worked for Bladon House School, who are also part of the SENAD Group. She now heads the Pegasus Therapy team which includes occupational therapy, psychology, two nurses, an additional speech and language therapist, and an assistant.